This salted lime sorbet always makes me dream of the rest of the world. From salty Margaritas in Mexico and especially from Tasmania. During my adventure around the world I was in Australia for almost a year. During that time, I lived on a farm in Tasmania for a long time, taking care of the farm animals while the owners were on vacation. The farm is located on a culinary road. Many tourists drive from farm to farm and eat their way through the delicacies. Along the road there are e.g. cheese factories, a chocolate factory, wineries but also viewing platforms, museums and a platypus house. I drove along this road several times, but never without a stop at the one ice cream parlor: Van Diemen's Land Creamery. I had the best ice cream of my life there. I especially loved the "salty lime" flavor. 
When I was there in 2019, they even had gluten-free ice cream cones. That feeling of licking an ice cream in a cone instead of spooning it out of a cup is very special and rare for celiacs. I missed this taste and feeling when I was back home. So, I had no choice but to create a recipe that comes as close as possible to that taste. That recipe is what I want to share with you here.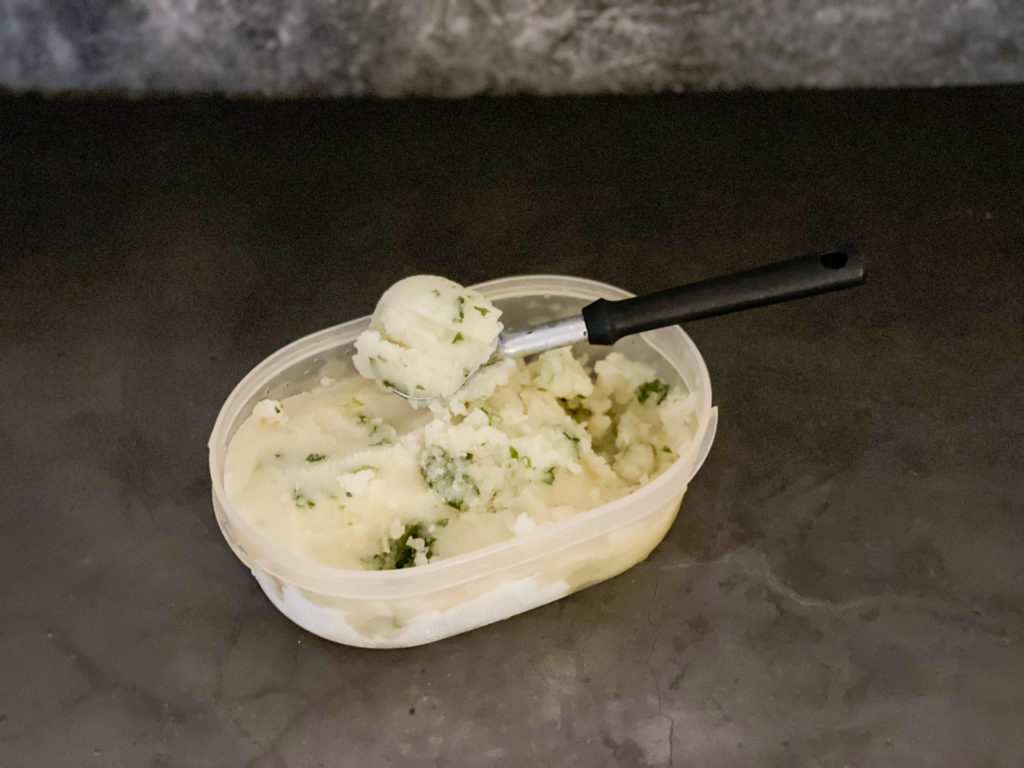 Soon, I will also post a gluten-free ice cream cone recipe here on my blog.
A scoop of this gluten-free, vegan, and salted lime sorbet with mint and coconut milk pairs perfectly with my gluten-free grilled strawberry pie. I always have a can of the homemade ice cream in the freezer, so I can treat myself with a scoop at any time. And if you don't eat it too quickly, it lasts for months in the freezer.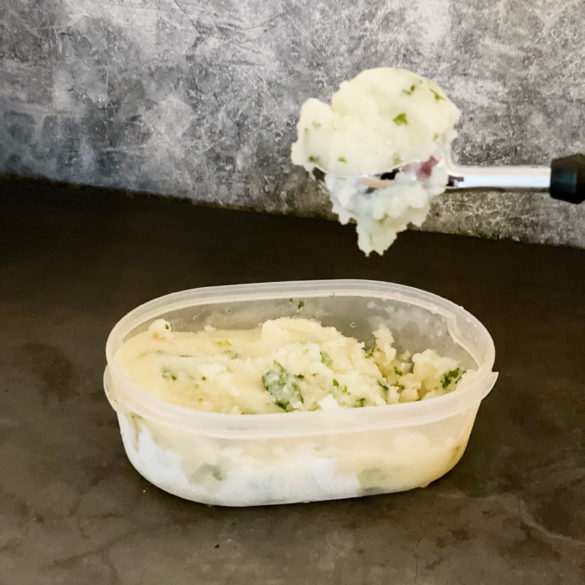 INGREDIENTS
250 ml lime juice
100 ml coconut milk
100 ml water
50 ml lemon juice
100 g sugar
2 tablespoons mint
1 tsp. salt
INSTRUCTIONS
mix all ingredients so that salt and sugar are dissolved as well as possible. If this does not work when cold, it is best to warm it up a bit (without mint) and let it cool down again.
add everything in the ice cream maker and after about 30-40 minutes from the ice cream maker put in the freezer until the ice cream is to be served.
I use my kitchen machine with the ice cream add on. Always start the ice cream maker before you add the ingredients. Otherwise, the ingredients stick to the wall of the ice cream maker and the ice cream does not get nice and creamy.
NOTES
Thanks for choosing my recipe! Your Nele from travel + free ♥️